Short-Set Vertical Turbine pumps
Short-Set Vertical Turbine pumps are commonly used in all types of applications, from moving process water in industrial plants to providing flow for cooling towers at power plants, from pumping raw water for irrigation, to boosting water pressure in municipal pumping systems, and for virtually every other imaginable pumping application. Turbines are one of the most popular types of pumps for designers, end-users, installing Contractors, and distributors.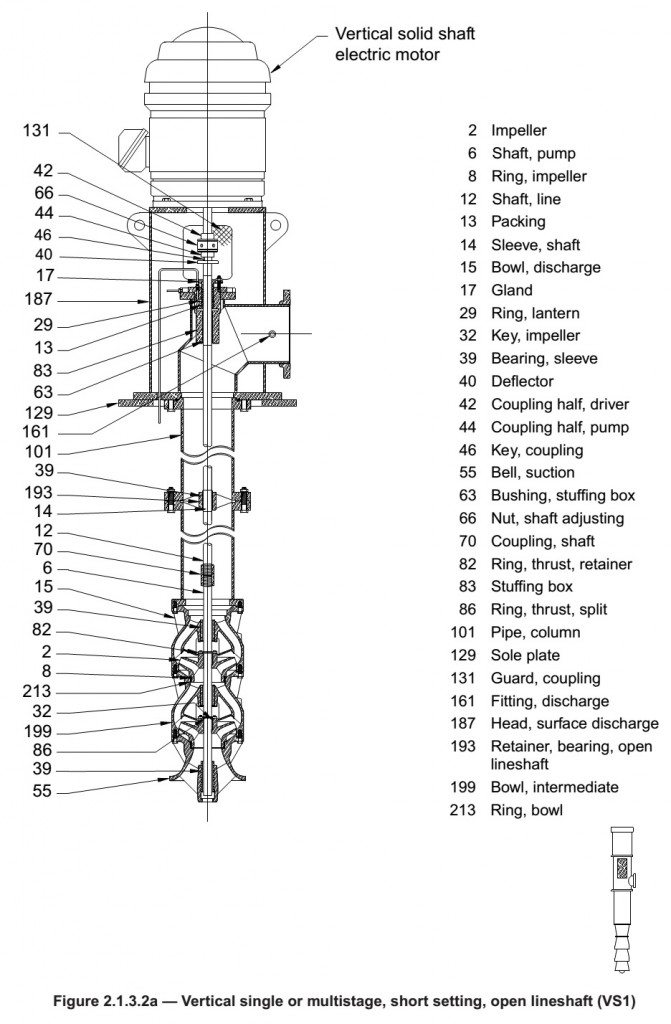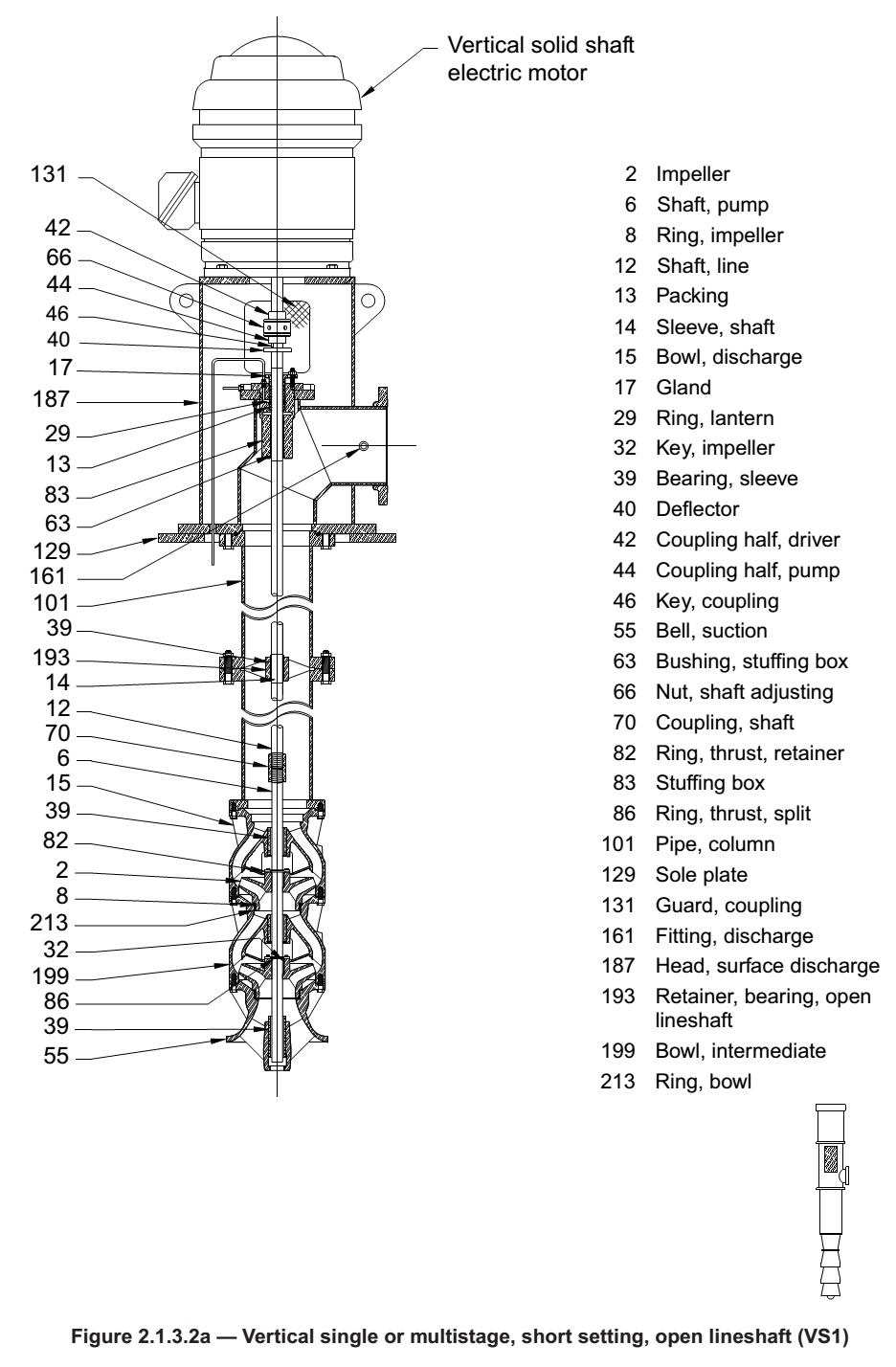 When we talk about Short-Set Vertical Turbine pumps bearings, it's important to realize that in North America most vertical turbines only have sleeve bearings which are not designed to carry any thrust or weight. Instead, the pump shaft is rigidly coupled to the motor shaft, and the motor bearings are designed to handle the weight of the shaft and impellers, as well as the downthrust generated while the pump is in operation.
The Bowl Assembly
When talking about Short-Set Vertical Turbine pumps with two-stages, we would say that it has a "two-stage bowl assembly". The bowl assembly of a vertical turbine consists of the suction case or bell, the impellers, and the diffuser-style casings. All of the impellers are mounted onto a single bowl shaft which passes up through the middle of the diffusers in which the impellers are arranged. There is one diffuser for each impeller. Taken together, an impeller and a diffuser combine to form a stage.
Turbines may be designed for as much pressure and as many stages as the pump manufacturer designed the bowls to be capable of withstanding. To demonstrate this principle, let's expand on the theoretical pump we just mentioned.
| Stages | Head at Shutoff | Head at 1000 GPM |
| --- | --- | --- |
| 1 | 150 | 100 |
| 2 | 300 | 200 |
| 3 | 450 | 300 |
| 4 | 600 | 400 |
| 5 | 750 | 500 |
As you can see, with 5 stages the shutoff head will exceed the capabilities of our Short-Set Vertical Turbine pumps (694 Ft). So in this simplified example, we are limited to a 4-stage pump. In actual practice we would customize the impellers by trimming them, and in so doing we would be able to use a modified 5-stage pump that came very near the maximum limitation of 694 Ft TDH.